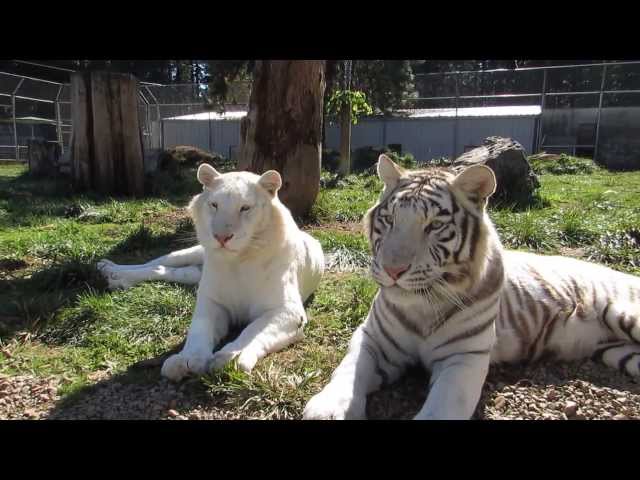 DON'T MISS
PREDATORS IN ACTION
Contact Us
OPENING HOURS
Weekends 11am to 4pm, Open from Dec 26 to Jan 2nd for Christmas Break. Please arrive by 2:30 for last tour.
Appointment only required for groups of 15+
We recommend arriving an hour before closing time to ensure you get to see all of the cats
LOCATION
27919 Redwood Highway
Cave Junction, Oregon
Located 1.2 miles south of Cave Junction of Redwood Hwy/Rt 199
ADMISSION
Price from $12 to $16
Children under 2 years are FREE. Discount rates may be available to groups of 15+ with prior scheduling.
KEEP UPDATED
---
Daily Announcements
---
FALL HOURS Now open weekends from 11am to 4pm, we will also be open Dec. 26th to Jan. 2nd for Christmas Break! Please arrive before 2:30pm for the last tour.
INTERNSHIP PROGRAM Great Cats World Park is still looking for individuals to fill our Spring and Fall internship program. This is a 3-4 month unpaid internship. School credits can be earned in most cases. Applicants need to submit a resume and a current photo (if unable to do face to face interview) via e-mail to: info@greatcatsworldpark.com. Once reviewed we will contact you to set up an interview and a possible job shadow. This will be a 2-3 day process. (housing is provided as needed). Basic Requirements Applicants must be at least 18 years of age. Must be able to commit to 3-4 months 4-5 days per week. Must be able to adhere to all facility safety & operating protocols. Must be able to memorize a script and speak to a group. Must be willing to work in all weather conditions. Ability to provide excellent guest service by positively interacting with guests. Ability to perform physically demanding job duties. Willingness to get dirty! Housing can be provided, however this is on a first come first serve basis. Qualified candidates must understand that if a selected you will be held to the highest of standards. If you think you are going to come in and "play with kitties" you need not apply. You must be willing to work hard for the animals. For more information on the Internship Program Goals please view our Internship page found under the "about us" section of the website.
WEBSITE UPDATES - We have been updating our website so please stay tuned and browse for more fun!
PHOTOGRAPHERS - Have you ever gone to a zoo to take pictures and you either can't find the animal and its always sleeping? What about those fences always getting in the way of your shot? How would you like to photograph cats without those issues? Great Cats offers photographers at all levels the chance to do just that.
FIELD TRIPS - We offer field trips that your students will not want to miss. Our knowledgeable and friendly guides will take you and your students on an adventure through the exciting world of cats, both large and small.
JUST STOP BY
---
We have over 50 cats residing at the park, representing 17 species and subspecies.
---
27919 Redwood Highway,
Cave Junction, OR 97523
(541) 592-2957